New affordable modern stair products
ironwoodusa
The increasing popularity of modern, contemporary and transitional home decor and interior products is in full swing. Lighting, Hardware and Furniture markets have all launched product lines to meet the demand from these rapidly growing markets. House of Forgings' latest product offering, The Aalto Collection, has seen tremendous success this year and we are pleased to announce the addition of several new profiles to the collection.
In addition to our new Aalto Collection profiles, we are proud to announce our new modern Spheres line. These elegant modern balusters are available in affordable 5/8″ round tubular bars with single or double spheres and powder coated in our Satin Black and Ash Grey finishes.
Our commitment to the development and introduction of innovative and unique products is what truly sets us apart from our competition. As architectural styles and interior design trends move forward, count on us to continually meet the demand of the evolving consumer marketplace.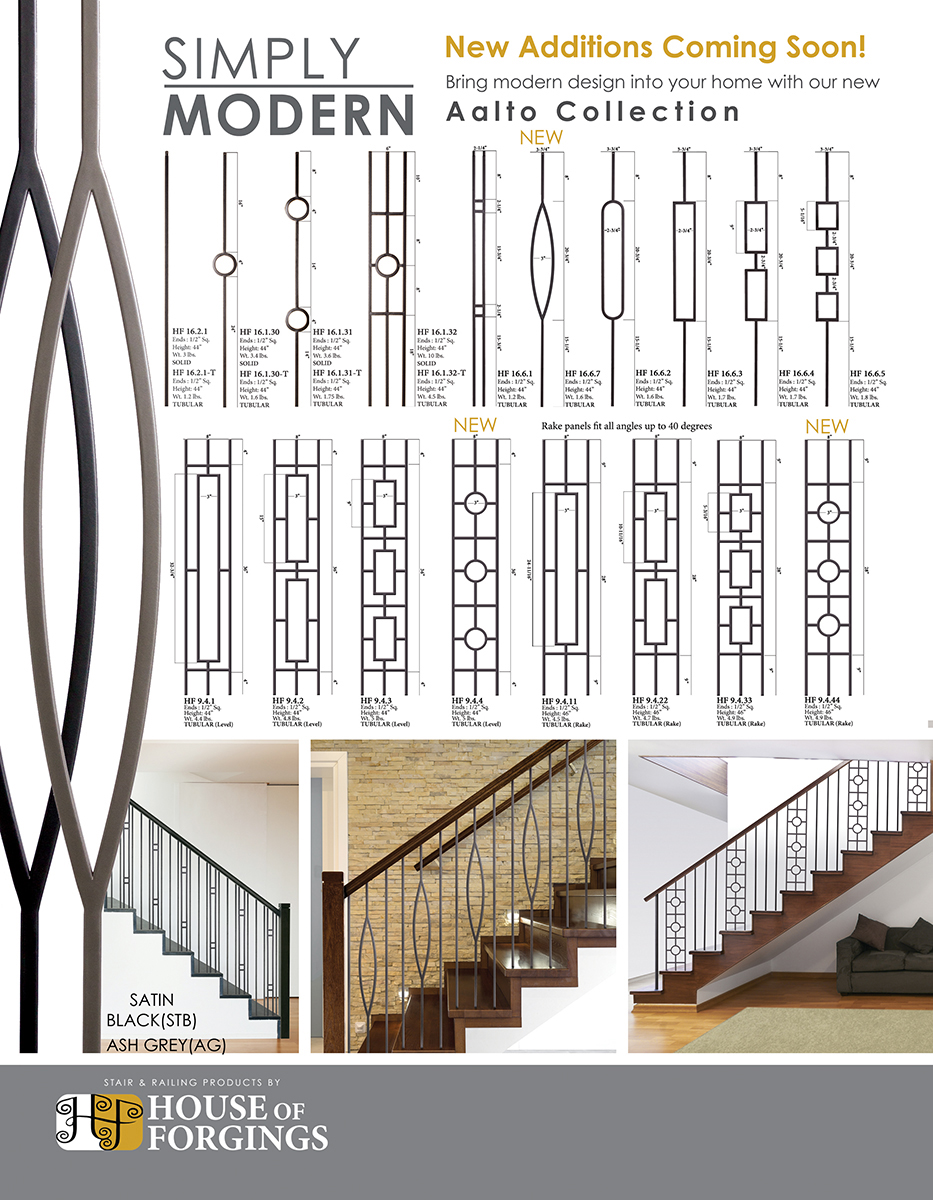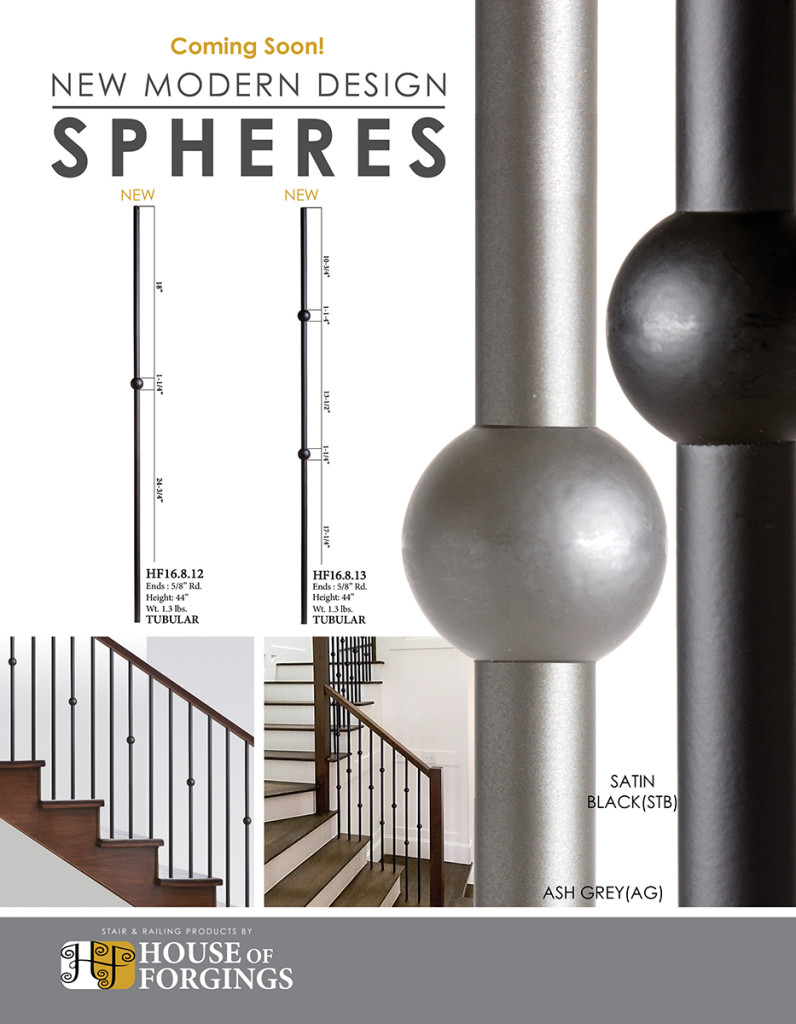 Contact us today for pricing and more information.