Epoxy for Stairs
The epoxy gun(EPC-112) and epoxy tubes(EPC-410) are primarily used to install the iron balusters. One tube of epoxy can install approximately 18 balusters. The epoxy tubes come with tips that mix the epoxy and hardener with every use. The epoxy cans (EPC-7) is a single use product designed for iron newel post installations.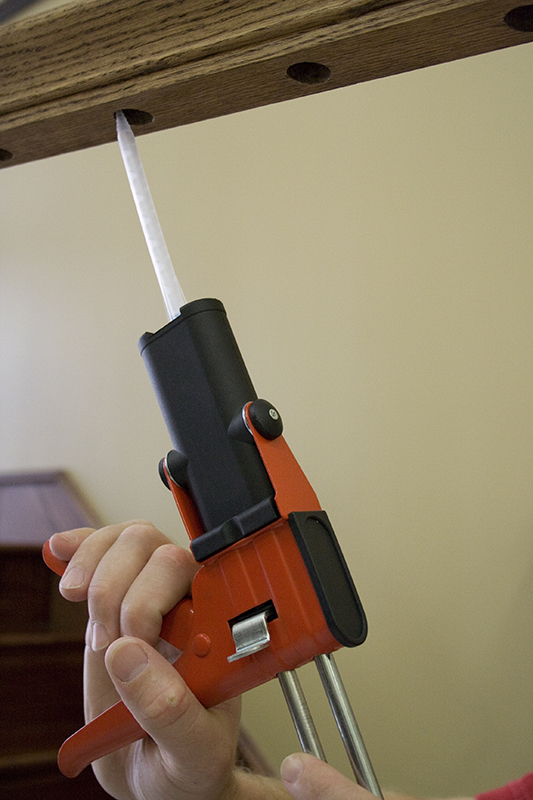 Wood Glue for Stairs
Titebond original wood glue is the best wood glue to use for all your staircase installations. We sell Titebond in 1 Gallon, 32 Oz., 16 oz., and 8oz.
Titebond is easy to sand after it dries and is the preferred wood glue of all professional stair installers in Texas.